LVP Luxury Vinyl Plank Flooring Estero
If you have been searching for a flooring in Estero that is cost effective and has a beautiful look, then Luxury Vinyl Plank Flooring may be the perfect choice for you. For sales and installation of LVP vinyl flooring in Estero, contact the experts at Tropic Floors. LVP flooring does not absorb moistures making it perfect for areas with humid climates such as Estero. Luxury vinyl plank flooring, or LVP has become a very popular choice of flooring for both home and business owners. When many people think of vinyl flooring, they may think of the traditional sheet vinyl flooring which came in large sizes to help eliminate the seams. Little do they know that vinyl flooring has come a long way with advancements. Luxury vinyl plank flooring imitates hardwood flooring not only through its appearance, but through its shape. Just as its name states, luxury vinyl plank flooring comes in plank shapes, making its resemblance to hardwood floors even more realistic. LVP vinyl flooring also known as plastic flooring is wonderful choice of flooring for both residential and commercial properties. It is very cost effective and has a great look. There is also wide range of designs to help you create the look you want. For more information on luxury vinyl plank flooring (LVP), contact the staff at Tropic Floors. Tropic Floors offers installation of luxury vinyl plank flooring, as well as a large variety of other flooring options. We pride ourselves with keeping up with the latest trends in the flooring industry and have been proudly servicing Cape Coral, Fort Myers, North Fort Myers, Sanibel, Estero, Pine Island and surrounding areas in Southwest Florida for over 20 years. For guaranteed quality flooring and service you can trust, call Tropic Floors.
Is LVP vinyl flooring ideal for a commercial building?
Luxury vinyl plank flooring comes in both a residential grade and commercial grade that is approved for used in commercial buildings. LVP luxury vinyl plank flooring is a great option for commercial buildings were there is heavy traffic and a lot of wear and tear on the flooring. For commercial flooring sales and installation, contact our expert team at Tropic Floors.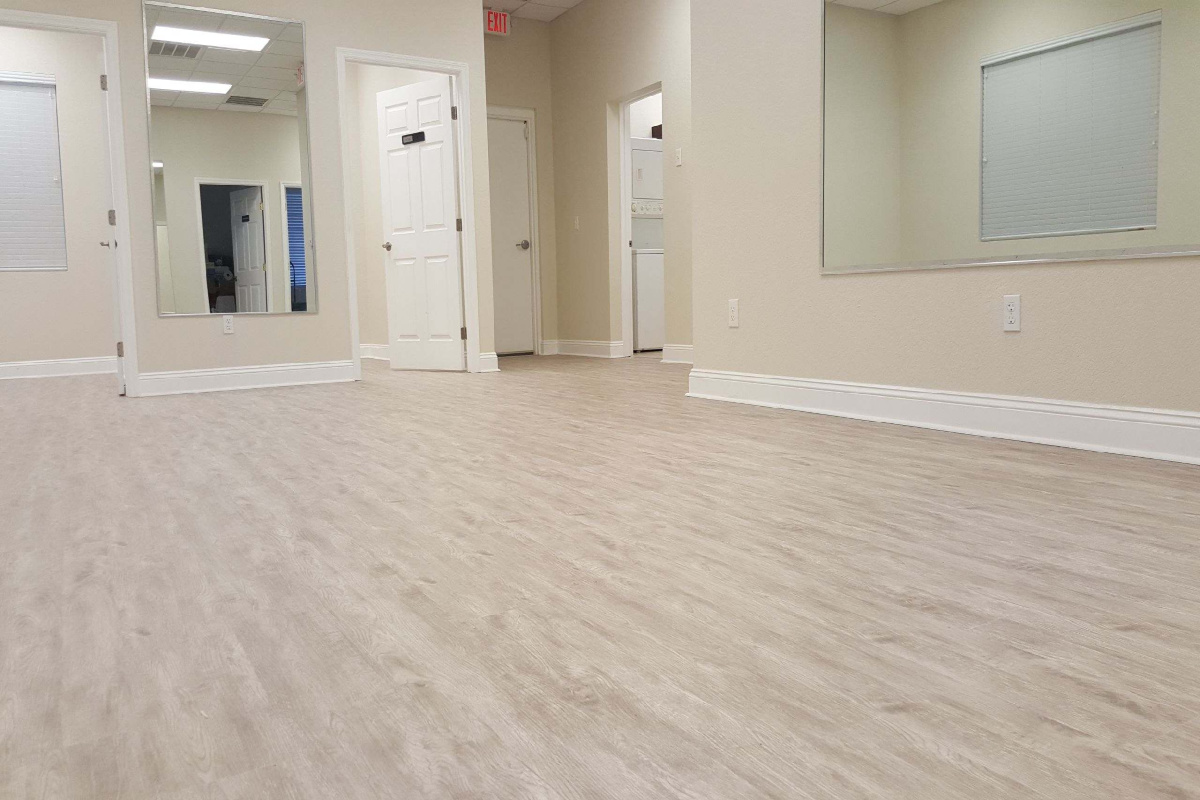 What are the differences in various types of tile flooring?
What type of flooring should I use for my business?