Laminate Flooring North Fort Myers
Are you are searching for flooring options in North Fort Myers that won't break the bank, but still looks nice? Tropic Floors provides laminate flooring North Fort Myers and in surrounding communities. Laminate flooring is a durable and elegant option. Tropic Floors offers a multitude of choices for laminate flooring to help best suite your style. If you have kids or pets, there is no need to worry when you choose laminate flooring.  Laminate flooring is made to withstand high traffic and high impact.  Laminate floors are versitile and can go with any decor and in any room in your home.  Our professional staff has been helping the communities of SWFL for over 20 years.  Don't waste your time worrying about what type of flooring to choose, call Tropic Floors and let our experts help give your home a great look at a great price.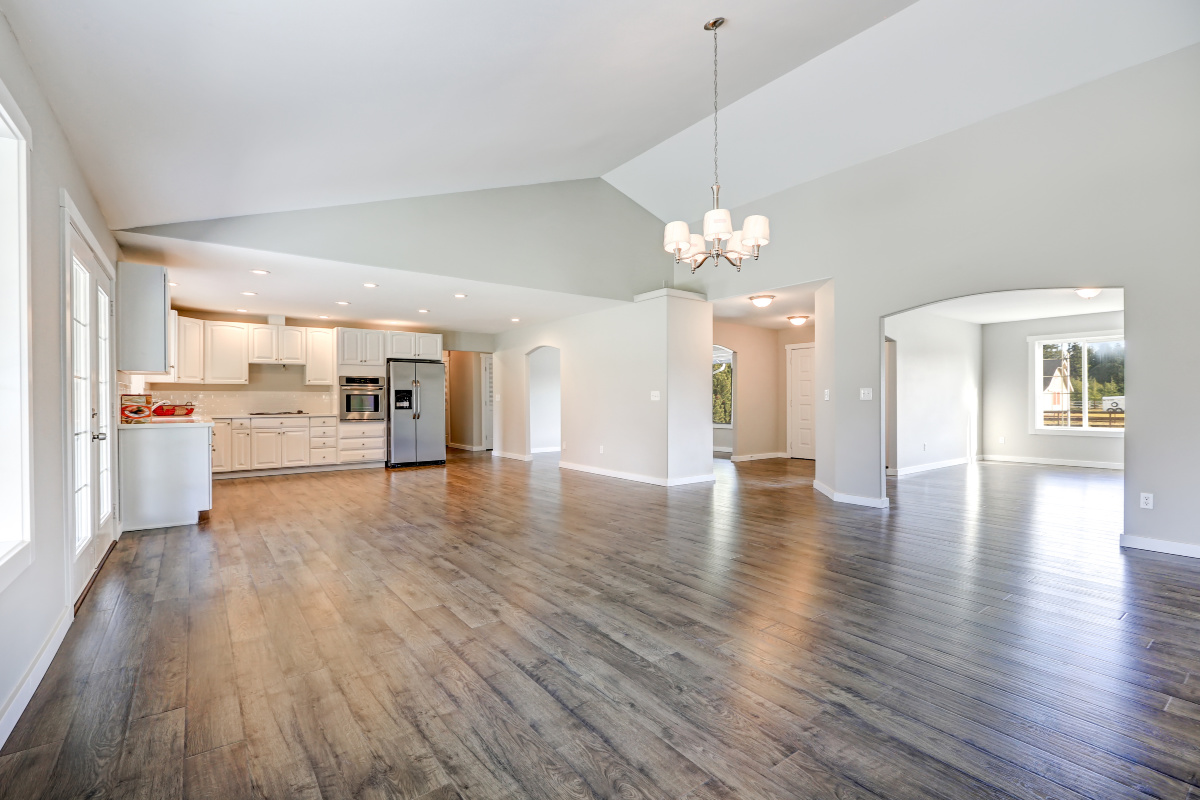 Can I install laminate flooring in my bathroom?
Laminate floors are not an ideal choice for bathrooms or other areas of your house that get wet. Laminate flooring can become slippery when wet, and water can also seep into seams and edges, and from there down into the padding. Some better flooring choices for bathrooms include tile, or luxury vinyl. Contact us today to learn more about flooring options for your home or business.
Types of Laminate Flooring
Laminate flooring comes in different types and textures that help simulate the look of real wood floors.  
Embossed- A general, all over texture
Embossed in register (EIR)-  Better simulates the look of real hard wood flooring
Handscraped-  Not actually handscraped but pressed to look like real scraped hardwood floors
High Gloss- High gloss laminate that resists scratches and dents
Does LVP Plank flooring offer any benefits?
What are the differences in various types of tile flooring?
What type of flooring should I use for my business?
Tropic Floors Proudly Provides Services To
Cape Coral – Fort Myers – Sanibel – Estero – Pine Island – North Fort Myers
and Surrounding Areas